Sailing towards sustainability: New ESVAGT SOV to feature COOL4SEA chiller system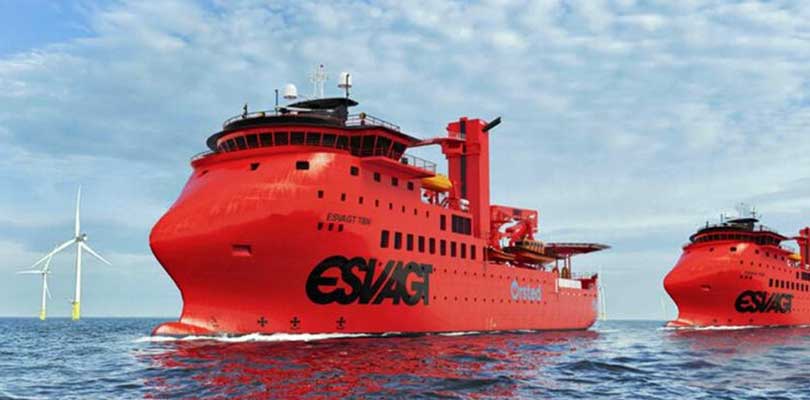 August 2023
We are very happy, that once again, we are awarded a contract for the COOL4SEA chiller system to a new ESVAGT Service Operation Vessel (SOV).
The new vessel, NB-1097, is being built at Cemre Shipyard and will be identical with the ESVAGT sister vessel NB-1094, which is the world's first Service Operation Vessel driven by methanol, and for which we had a successful FAT and delivery in July 2023 for the COOL4SEA chiller system.
The new contract is, similar to the first project, also agreed with Teknotherm, Norway, who will deliver the HVAC system and "State of the Art" energy efficient solution in co-operation with Ulmatec Thermal Solutions, Norway. We are very proud of being involved in those two prestigious projects supporting the decarbonization in the offshore industry.
Both SOV's will operate out of Ørsted's UK East Coast Hub.