Contact COOL4SEA
COOL4SEA is located in Svendborg, an area which is a center for the development of maritime technology. It is an area where several important suppliers to the shipping industry, schools and highly advanced training centers are domiciled.
COOL4SEA ApS
Kullinggade 31A
DK-5700 Svendborg
E-mail: info@cool4sea.com
Reza Jan Larsen
Sales Manager
Telephone: +45 53 53 72 24
E-mail: rjl@cool4sea.com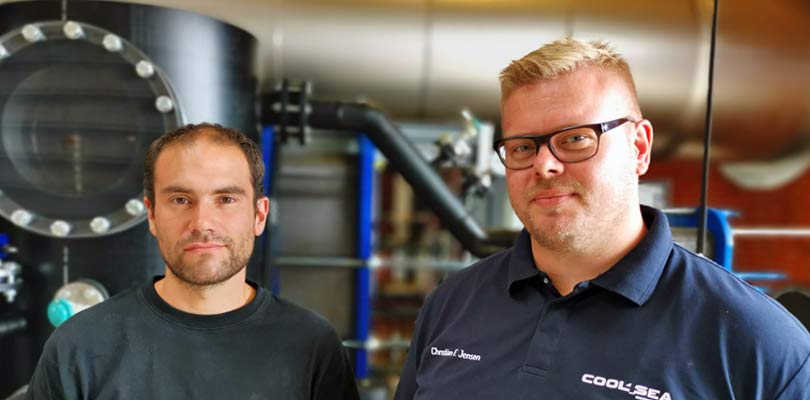 Mark Hollænder Viese (CEO) and Christian Fonnesbæk Jensen, co-founders of COOL4SEA.